What to Bring
• Your valid Medical Marijuana Card designating Grassroots Vermont as your dispensary.
• A second state- or government-issued photo ID if you are a first-time patient.
Payment
We accept cash, check, or CanPay only.
Late or Cancellation Fee
If you are unable to attend your appointment or are running late, PLEASE CALL US IMMEDIATELY, or a $25 cancellation fee may apply.
Delivery
Grassroots Vermont delivers  to registered patients' physical residential addresses. This must be the address that is on file with the state; there are no exceptions.
To place a delivery order, please call our delivery message line:
802-465-8442 [note: we do not answer this line]
Leave a message with your full name, your order and 2 preferred days for delivery. We will return your call once we have scheduled you in our system.
Book An Appointment
Please note, scheduling for same day service needs to occur by 4pm.  If you miss this 4pm deadline, you need to schedule for the next available appointment.
ATTENTION NEW PATIENTS: For your first visit, please call us directly at 802-465-8081 to schedule an intake appointment.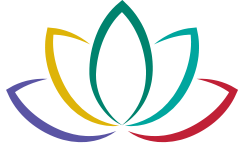 *Please note that we are a medical-only facility. All patients must be registered with the Medical Marijuana Registry, a division of The Vermont Department of Public Safety.