Grassroots Vermont offers State-wide delivery services for all of our registered patients.  By law,  we are only allowed to deliver in-person to you or your caregiver at the address provided to the State upon registration.  Our delivery hours are consistent with our hours  of operation.
To place an order for delivery, call the number below. Leave message with your name and desired order.
Delivery Line:  (802)  465-8442 [note: we do not answer calls to this line]
Call the line to leave your full name, your order and 2 preferred delivery days in the following week. We will return your call as we work your order in our system.
The delivery fees are calculated by mileage:
$5    for 0-20   miles
$10  for 20-30 miles
$15  for 30-50 miles
$20  for 50+ miles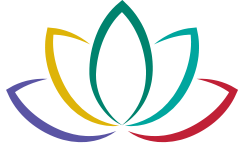 All new patients must visit the Grassroots Vermont dispensary in Brandon to complete intake paperwork before they will be eligible for delivery. If this is a hardship or impossible to do, please contact us to discuss alternatives.
By law, we are only allowed to deliver to the address provided to the State upon registration or renewal. This can be either the patient or caregiver's address.
By law, only the registered patient or caregiver can receive the order. The card-holder must be present at the door and show their VMR card that designates GRVT as their dispensary.
If you have recently renewed your VMR card or driver's license, you must send a copy via email, mail or dropping it off prior to your next scheduled delivery.
Delivery orders will be taken on a first come first served basis. We will do our best to accommodate any scheduling needs you might have but cannot guarantee any accommodations can be made.
GRVT will not accept any changes to delivery orders after 3pm the business day prior to the scheduled delivery. A cancellation fee of $20 will be assessed if cancelations occur after 3pm the business day prior to the scheduled delivery. If ongoing cancellation issues continue, the patient may become ineligible to receive deliveries.
A minimum purchase amount of $50 (excluding fee) is required to receive a delivery.
You must pay by CASH or CHECK only.  Ask your Dispensing Agent if CanPay is available for your home delivery.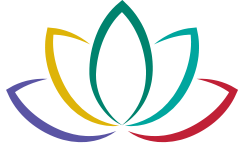 ​
Safety Guidelines
Grassroots Vermont will not tolerate any abusive behavior towards our staff. Delivery and Dispensing agents have the right to refuse services to anyone, at any time.
Deliveries can only occur during regular business hours, 9am to 5:30pm Monday through Friday.
Delivery Agents will arrive at your home in an unmarked vehicle and will act inconspicuously while on delivery routes.
Please keep dogs and other animals from approaching the Delivery Agent when he arrives at your home. While we enjoy pets of all kind, this will help ensure the safety of everyone involved!
Delivery Agent's always utilize GPS enabled software to communicate with the dispensary about their location.
Delivery Agents are not allowed to tour or enter you home further then the entryway.
Patients/Caregivers need to have their registry card physically on them to receive their delivery. The Delivery Agent will confirm your order is correct before leaving.